Photo from UniversityPulse.com

By Vinny Ball
Staff Writer
There is a lot of music out there, so it can be difficult to sift through it all to find the classics. Luckily, we did the dirty work for you in an effort to compile a list of ten records that you ought to know.
1. The Stone Roses: "The Stone Roses"
On one of the greatest debut albums of all time, The Stone Roses managed to blend the melodic integrity of The Beatles with the rhythms of acid house. Producer John Leckie, who has worked on records for Pink Floyd, John Lennon and Radiohead, was able to capture the psychedelic atmosphere set forth by the unique timbre of Ian Brown's voice and John Squire's guitar playing.
2. The Libertines: "Up the Bracket"

Fans of The Libertines are well aware that it is no secret that Pete Doherty and Carl Barât had a one-of-a-kind songwriting partnership that was marked by extreme highs and the lowest of lows. "Up the Bracket" was one of those high points, and listeners would be hard-pressed to find a dull moment on the British version of The Strokes' "Is This It."
3. Love: "Forever Changes"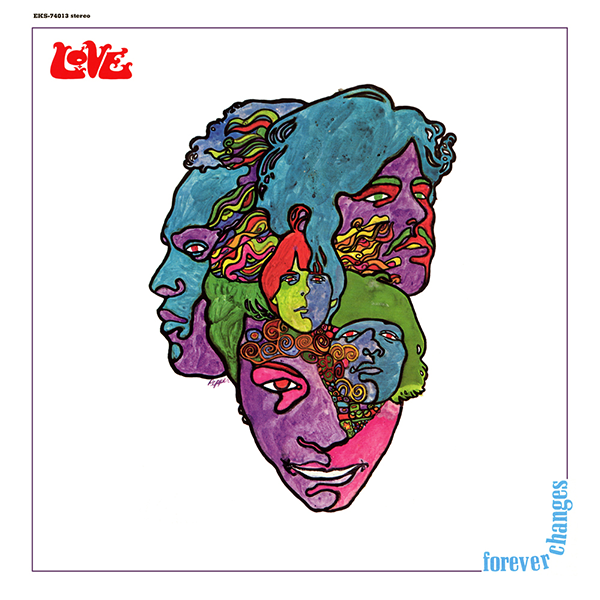 Band leader Arthur Lee had a difficult time embracing 1967's "Summer of Love," and that same pessimistic outlook had him convinced that "Forever Changes" would be his parting gift to the world. While Lee would live until 2003, the themes he expressed on this record would make his death seem imminent. Although Lee discusses everything from flower power to his own personal relationships, a sense of paranoia is found in both the musicianship and lyricism.
4. Scott Walker: "Scott 4"

After doing many covers of Jacques Brel on his previous three albums, Walker wrote all the songs on "Scott 4." Walker's baritone vocal sits perfectly amongst the baroque string arrangements shrouded with a touch of dissonance.
5. Echo & the Bunnymen: "Ocean Rain"

"Ocean Rain" holds the band's sharpest and most polished examples of songwriting. Overall the record is tinged with a Gothic aesthetic, which is amplified by Ian McCulloch's haunting vocals that are reminiscent of Bowie's "The Man Who Sold the World."
6. Sly and the Family Stone: "Fresh"

This soulful classic is one of the first records where the bass and drums are at the forefront of the mix which is typically the case in most modern mixes. Given the intricate songwriting and instrumentation, this album holds great replay value. It also does not hurt that Sly Stone has one of most unique voices in music history.
7. The Jesus and Mary Chain: "Psychocandy"

Classic rock song structures and melodies flanked by bursts of white noise and feedback provides the basis for what is widely considered the first shoegaze record. The Jesus and Mary Chain harnessed their wall of sound to capture their idea of teenage angst.
8. Marvin Gaye: "Here, My Dear"

A concept album about his divorce from his first wife, Anna Gordy, Marvin Gaye's "Here, My Dear" is noteworthy for its themes of heartbreak, intricate instrumentation and, of course, Gaye's vocals.
9. The Fall: "This Nation's Saving Grace"

Given his unique drawl and talent with the pen, lyricist Mark E. Smith seems to be the Northern English love child of Iggy Pop and Lou Reed. The Fall was prolific when it came to releasing classic music, but "This Nation's Saving Grace" stands out as their most pop-friendly release.
10. Mini Mansions: "The Great Pretenders"
Drawing upon the influences of glam rock and new wave, Mini Mansions created a melodic record filled with captivating instrumentation. The band, which is an offshoot of Queens of the Stone Age, has an undeniable ear for a strong hook and danceable groove.